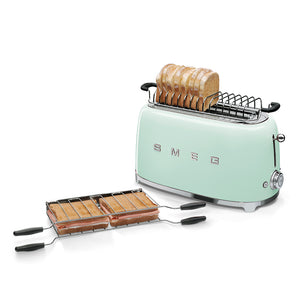 We are so excited to introduce cult-favorite SMEG appliances to Bloomingsales! This Fall season, we have stocked our store with SMEG toasters, hand mixers, electric kettles, juicers, and more! SMEG products are well-known for their high quality products that last a lifetime! SMEG's products undergo a rigorous design process that prioritizes robust, efficient manufacturing along with beautiful aesthetics. Stop by our store to experience the amazing quality of SMEG appliances!
---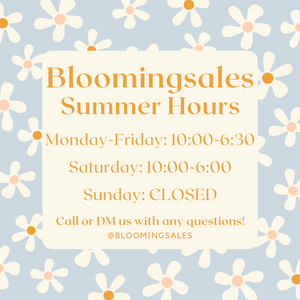 Hi everyone! just wanting to give a quick update on our summer hours. Our summer hours are as follows: Monday: Friday 10:00-6:30 Saturday: 10:00-6:00 Sunday: CLOSED Thank you so much for your business and support! Please give us a call at 801-583-9117 or send us an email at shopbloominsales@gmail.com if you have any comments or questions!  
---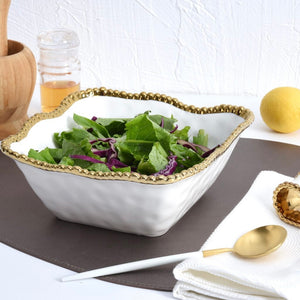 Introducing our latest line, Pampa Bay! We are excited to be carrying a wonderful new line of kitchen and housewares, Pampa Bay. We are loving the unique, high-quality designs of these new products! These lovely dishes have already captured our hearts, and many of our customers! The porcelain dishes with metallic trims are as beautiful as they are functional- they are dishwasher, oven, and freezer safe! Their melamine products are just as pretty- we love the organic shapes and refined styles that sets this line apart from others that we carry.  Pampa Bay products are perfect for weddings, housewarming gifts,...
---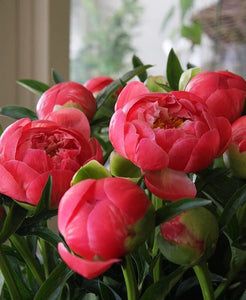 Mother's Day is right around the corner! This is one of our favorite holidays because of all the amazing, beautiful florals we get to create for our customers. We are so excited to have our show-stopping Coral Charm Peonies back in stock just in time for Mother's Day. We had to search high and low to source these peonies, which will be shipped to us from beautiful Holland. These beauties are a crowd favorite in our store, and we have a variety of bouquets + arrangements available to meet all of our customer's needs! Spring Tulips are almost out of season- this week's shipment...
---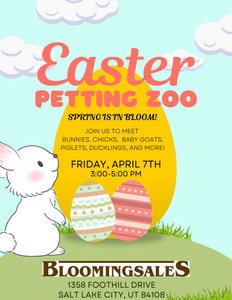 With Easter right around the corner, we are so excited to announce that we are hosting a petting zoo event!